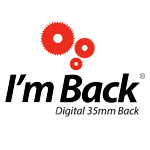 General sales terms and conditions:
The company I'm Back GmbH, with registered office in viale Cassarate 1, 6900 Lugano – Switzerland, email: [email protected], acknowledges successful purchases via email, as well as the payment before shipping the order. The purchased product will be sent with the shipment method chosen by the customer during the order procedure.
Warranty
In the event that the product is defective, the customer has the right to ask I'm Back GmbH for repair, replacement, price reduction or reimbursement. The duration of the warranty for defects is 2 years. I'm Back GmbH do not warrant the following:
– Periodic check-ups, maintenance and repair or replacement of parts due to normal wear and tear
– Consumables.
– Any software.
– Parts subject to wear as well as supplies and accessories (e.g., batteries)
– Defects caused by modifications carried out without I'm Back's approval.
– Improper use, excessive use, handling or operation of the product as referred to in the users' or operators' manuals and/or relevant user documents, including without limitation, incorrect storage, dropping, excessive shocks, corrosions, dirt, water or sand damages.
– Repairs, modifications or cleaning carried out at without authorized by I'm Back GmbH.
– Damage caused directly by the use of spare parts, software or consumables (such batteries), which are not compatible with the product.
– Connecting the product to equipment not approved for connection by I'm Back GmbH.
– Inadequate packaging of the product when returning it to I'm Back GmbH
– Accidents or disasters or any cause beyond the control of I'm Back GmbH, including but not limited to lightning, water, fire, public disturbances and improper ventilation.
The costs for the assessment of the defect, such as shipments, taxes, handling and custom duties must be anticipated by the customer. These costs will not be reimbursed if the product does not appear to be under warranty.
Right of revocation
It is applied only in the case where it is foreseen by a specific legislation of the client's country. Shipping costs are charged to the customer.
Delivery time
Delivery times are expected within 3 days of purchase, except for products not available in stock that may have longer delivery times.
Products and taxes
The products purchased from I'm Back GmbH are not inclusive of taxes (VAT) and duties. These values ​​change from country to country, and you will still need to check with your receiving country as to their regulations regarding duties and taxes. The "sales invoice" issued to you by I'm Back GmbH will be used as basis to the calculation of these.
Shipments
The products of I'm Back GmbH are produced in China and shipped from Switzerland. Eventual exceptions are highlighted.
Privacy
When you place an order through the Site, we will maintain your order Information for our records unless and until you ask us to delete this information. more info:  Privacy Policy
Dispute
Lugano – Switzerland Court is elected for possible disputes or legal issues.