I'm Back® GmbH
After the success achieved in our both kickstarter campaigns, we were sure that the audience desired a finished product, perfect and ready to use.
So with the help of Filippo Nishino, business developer and I'm Back® co-founder, form the "I'm Back GmbH" company based in Lugano, Switzerland. 2018 won an award together with Panasonic and Fujifilm at the photokina fair in Cologne – Germany from the Cinema 5D blog, and took second place in Switzerland for best Startup of the year.
They will receive criticism from all over the world, because they come out of the usual, but they have not given up and have gone ahead because they believe that it is the right path and with this came compliments also from great names in photography and the photographic industry and the rest is history…
---
---
2018
I'm Back® for 35mm
The first low cost digital back for 35mm analog cameras.
---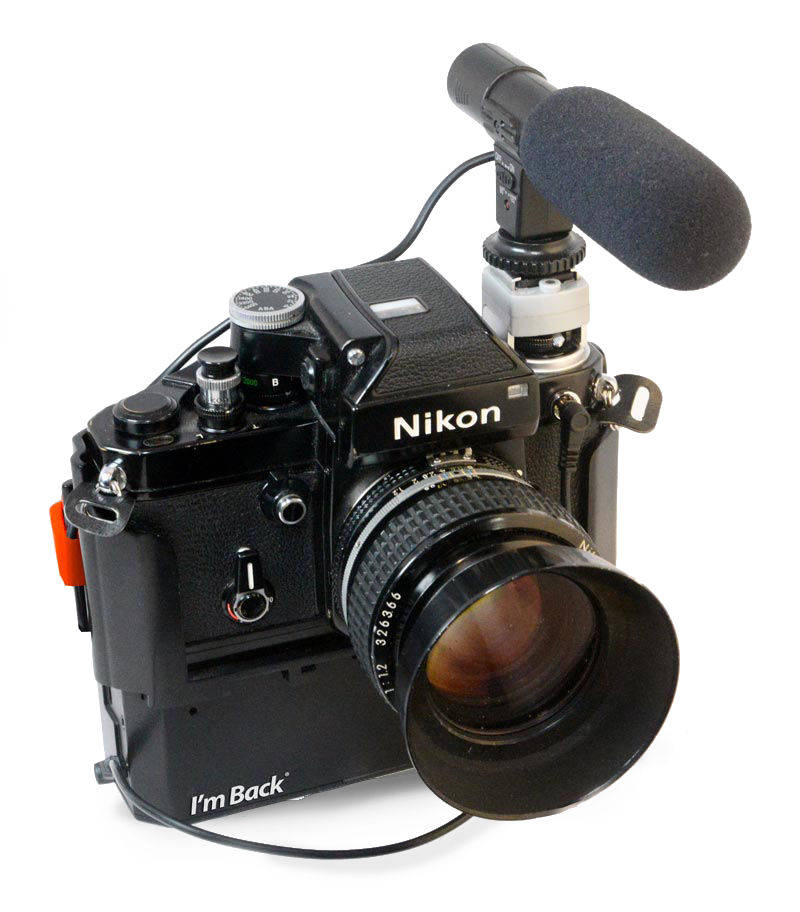 There is no crop factor.
There will have no crop factor from the size of sensor. The design of this product is called "Depth-of-field_adapter (https://en.wikipedia.org/wiki/Depth-of-field_adapter).
In normal digital camera, the image from the lens is directly projected onto the sensor. So the smaller the size of the sensor, the more the image is cropped which we called crop factor. In this Depth-of-field adapter "digital back", the image is projected onto the focusing screen, is almost 24mm x 36mm. And then we use a digital camera to take a photo of this focusing screen.

You can use a SLR, mirrorless or any size of sensor to take this photo from the screen. There is no crop factor.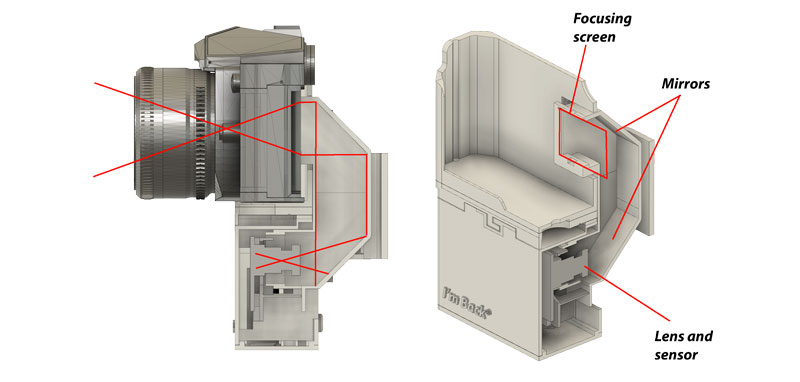 ---
2019
I'm Back® for medium format
The first low cost digital back for medium format analog cameras.
---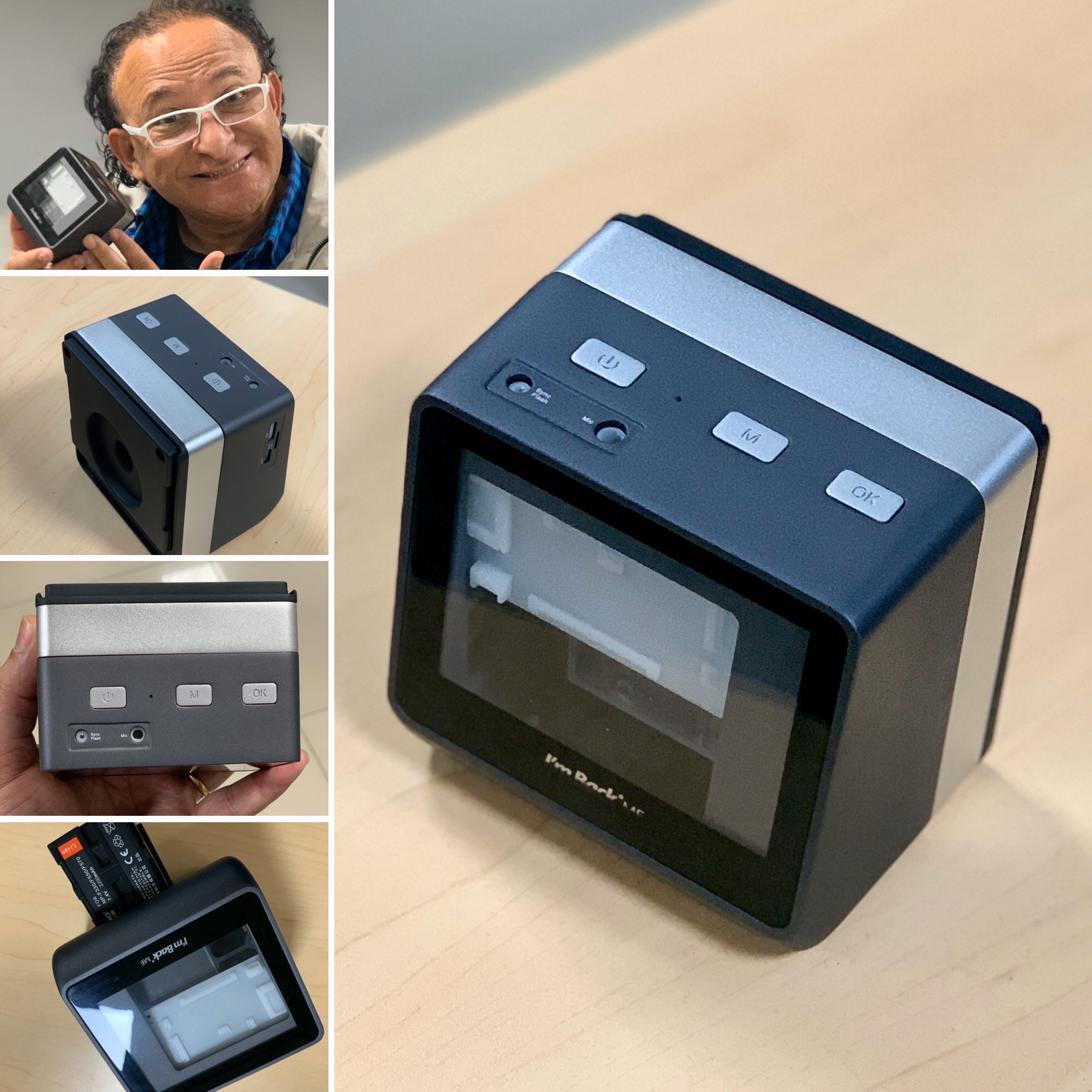 ---
2020 - I'm Back® 35.
Analog or digital? No need to choose, you have both.
---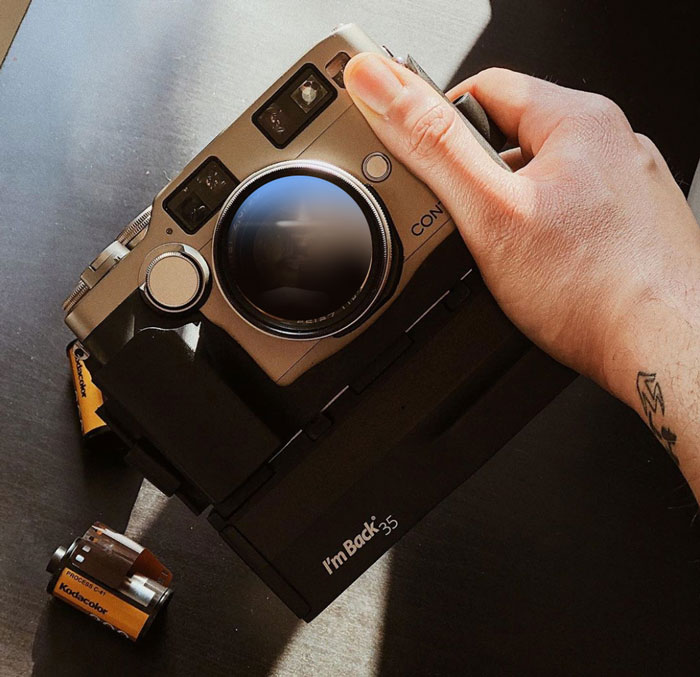 ---
Picture resolution
The resolution of a picture is‪ 3.788 x 5.680‬ and 9mb and Video format: 4K 3840*2160/30FPS – 1920*1080P/60fps – 1280*720P/120fps
For picture and thanks to the focusing screen the images gain a "retro" feel since it creates small granules on the picture that makes all I'm Back™ pictures unique.
What I'm Back® is not:
It is not a substitution for film rolls.
It is not invasive since all it takes is to take off the back cover of the camera therefore you can always go back to take analog pictures.
It is not a competitor against other digital cameras. The main objective of I'm Back® is to urge the return of the old and perfectly functioning analog cameras with the possibility to see in real time the result of the pictures you take (as other digital cameras do).
I'm Back®, your old camera will be back!
---