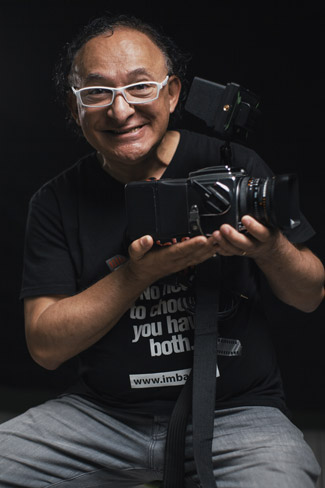 Samuel Mello Medeiros
Founder
Brazilian by birth, Portuguese by right and Italian by passion art!
His first camera was a pinhole at the age of 10, which was not satisfied, he created a shutter to have the effect of "push the button", at age 11 he wins in the category "originality" the first place in competition for young designers in his hometown Sorocaba.
At the age of 15, he was the youngest professional designer in the textile area of Brazil. He continued his career by creating publicity campaigns, illustrations and directing photos and sometimes acting as a comic actor… In 2015, years later, he began to make a collection of cameras that he had in his life.
Dissatisfied with the "decadence" of analogues, some historical models began to gild 24k gold in Italy, trying to do something so that their days did not end up rusting.
In 2016 he questioned himself; "Why not digitise them without being invasive?" In the same year he launched his first campaign … he could not, he adjusted everything and relaunched that first prototype "ugly duckling", made new drawings, produces and commercialises the device "I'm back around the world".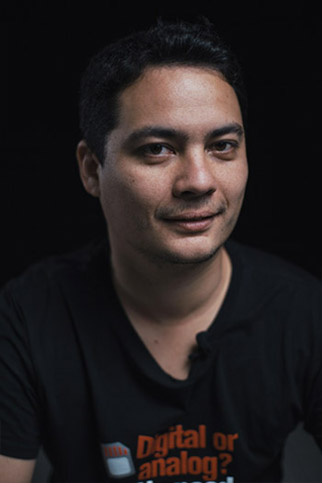 Filippo Nishino
Co-founder
Son of a Japanese father and an Italian mother, he was born in Brazil, grown-up in Germany, and ended-up living in Switzerland.
In the beginning of 2018 Filippo and Samuel met the first time, and after a few weeks only, they concluded there was a huge request and need to give a second life to analog photo cameras and they decided to incorporate I'm Back GmbH.
Filippo has deep experience in business development, start-ups and strong track record as "rain maker", creating value thanks to his great determination and experienced investment background. He managed several SMEs and conducts business in German, Portuguese, English and Italian.
Filippo holds a MBA from Politecnico di Milano, a MSc in Corporate Finance and a BSc in International Commerce with summa cum laude from Università degli Studi di Milano.