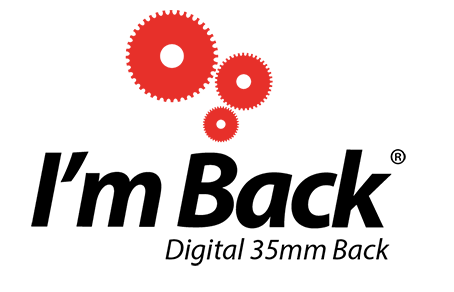 I'm Back® Warranty Policy
Warranty
In the event that the hardware is found to be defective within the warranty period, repair service or replacement of products will be provided free of charge.
The Warranty period is valid for two years from the date of the invoice. I'm Back GmbH do not warrant the following:
– Periodic check-ups, maintenance and repair or replacement of parts due to normal wear and tear
– Consumables.
– Any software.
– Parts subject to wear as well as supplies and accessories (e.g., batteries)
– Defects caused by modifications carried out without I'm Back's approval.
– Improper use, excessive use, handling or operation of the product as referred to in the users' or operators' manuals and/or relevant user documents, including without limitation, incorrect storage, dropping, excessive shocks, corrosions, dirt, water or sand damages.
– Repairs, modifications or cleaning carried out at without authorized by I'm Back GmbH.
– Damage caused directly by the use of spare parts, software or consumables (such batteries), which are not compatible with the product.
– Connecting the product to equipment not approved for connection by I'm Back GmbH.
– Inadequate packaging of the product when returning it to I'm Back GmbH
– Accidents or disasters or any cause beyond the control of I'm Back GmbH, including but not limited to lightning, water, fire, public disturbances and improper ventilation.
Returns
I'm Back GmbH will accept, for return or exchange, defective merchandise purchased at I'm Back GmbH, subject to the timeframe and shipping instructions for returns listed below: All merchandise returned to I'm Back GmbH must be in the original packaging with all original items (such as manuals, cables, etc.) accompanying the merchandise and a copy of the invoice/packing slip included to be eligible for return or exchange. I'm Back is responsible for shipping costs relating to returned items. I'm Back in its sole discretion may not require return of defective products especially if the total cost of return is lower than 50 USD.
Timeframe and Shipping Instructions for Returns
All returns and exchanges must be accompanied by a Return Merchandise Authorization (RMA) number.
To return or exchange defective merchandise, customers must (a) obtain an RMA number within 14 calendar days of the date the order was delivered to the delivery address specified on the order and (b) return the merchandise to I'm Back GmbH within the Return Period of 14 calendar days of the date the RMA number was issued by I'm Back GmbH.
The address of I'm Back GmbH is: via Carlo Maderno 24, 6900 Lugano – Switzerland. To receive an RMA number for returns or exchanges, send an email to: [email protected] or call: +41 78 942 99 98, from 9:00am – 6:00 pm CET, Monday through Friday, excluding holidays.
The RMA number must be clearly written on the outside of the shipping package. We recommend that you ship the merchandise you are returning via FedEx, UPS or other delivery service that provides tracking information and insurance, since I'm Back GmbH will not be responsible for returns that are lost or damaged in transit.
We will not accept any returns or exchanges after the Return Period.
CONTACT US
For more information about our warranty practices, if you have questions, or if you would like to make a complaint, please contact us by e-mail at [email protected] or by mail using the details provided below:
I'm Back GmbH
Digital Back for 35mm analog cameras
Switzerland
Carlo Maderno 24
6900 Lugano
+41 789 429 998